Marketing Support
We help create and roll out marketing plans for each school to increase students' admissions. From professionally designed pamphlets, brochures, promotional display hoardings, flex banners to bespoke digital marketing campaigns, we provide you with personalized design and marketing support to grow your school quickly and profitably.
Operational Support
Even if you are new to preschool education business, you can easily run a Purple Turtle Pre-school franchise with our easy-to-understand Franchise Manual and a supportive training system based on years of business experience in the education sector. With our ongoing operational support you can easily run and manage your school.
Purple Turtle International Curriculum
Our books and other learning resources have been created, reviewed and updated by a team of world-renowned experts including Emmy-Award winning writers, ATOS, Lexile reading measures-experts from the USA, Indian children's authors among others. Our quality content and pedagogy will help you provide the highest international standards in education.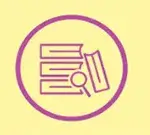 Comprehensive Course Materials
When you own a Purple Turtle franchise, you get a full library of children's books including Course Books and Workbooks for every child with a structured yearly curriculum, 1000s of worksheets age-wise divided, learning videos, animated educational series, talking pen, day-to-day teaching planners, term-wise assessment guide to make teachers' work easy, effective and fun.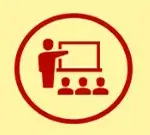 Teacher's Training
Starting from assistance in screening interviews while recruiting the best talents for your school, we help train your teachers on many important aspects, for example, how to use our curriculum, and how to communicate with parents effectively. Besides our comprehensive Teachers' Manual, and 40 weeks of daily lesson plans for teachers, we will also provide ongoing online training for your teachers to upskill and upgrade themselves.
Site Recommendation & Layout Design
We help you shortlist/select your locations, provide guidance on interior/exterior design, and assist you in creating a strong, memorable visual identity for your school using our logos and other brand assets. We will also assist you in procuring furniture and play equipment i.e., toys, flashcards, wall charts, blocks, setting up the library corner, music, play areas, sandpits to help establish a safe, nurturing, age-appropriate learning environment.